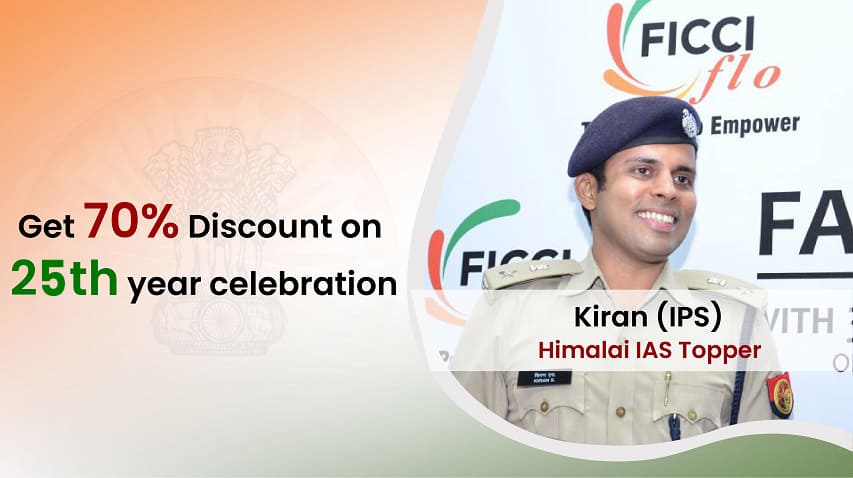 The Best IPS Coaching in India – Join Himalai IAS Classes
If you are looking for the best IPS coaching in India to make your dream come true to achieve success and become a successful candidate/topper, you have come to the right place. Himalai IAS Classes is a trusted name helping candidates to prepare for Prelims, Mains, and Interview.
IPS Coaching in Bangalore to Become Successful Candidate
Being a trusted UPSC, KAS, and IPS Coaching in Bangalore, with its centers at different parts, Himalai IAS Classes has been offering you a syllabus, providing you with details about eligibility criteria, examination status, and clearing your doubts.
We will help you achieve your targets. We can build you individualized and customized exam preparation plans. In addition, we also provide you with personalized training tips, guidance, classes, and resources every step of the way.
Himalai IAS Classes is one of the best IPS coaching in India, where toppers and subject experts are teaching to guide you and clear your doubts. We provide you with lifetime validity. We arrange online classes and classroom training that you can choose as per your choice.
Feel free to contact us and move on the track of success.
About IPS
Indian Police service is one of the All India Civil services, one among IAS and IFS services, Conducted by UPSC (Union Public Services Commission)
The service was envisaged to command and provide leadership to state police forces and the union territories and also Central Armed Police Forces (BSF, SSB, CRPF, CISF, & ITBP) and Central Police Organizations.
IPS officers played a key role in formation of Central armed Police Forces and their subsequent growth.
Roles and Responsibilities of IPS officer
The current roles and functions of an Indian Police Service Officer are as follows
1. To fulfill duties based on border responsibilities,
2. Maintenance of public peace and order, crime prevention, investigation, and detection, collection of intelligence, VIP security,
3. Counter-Terrorism, Border Policing, Railway Policing, Tackling Smuggling, Drug trafficking, economic offences,
4. corruption in public life, disaster management, enforcement of socio-economic legislation, bio-diversity and protection of environmental laws etc.
To apply for IPS exam one must qualify three eligibility criteria like
1. Nationality
2. Age limit
3. Education Qualification
For the Indian Administrative Service and the Indian Police Service, the candidate must be a citizen of India.
For other services, the candidate must be one of the following:
1. A citizen of India
2. A citizen of Nepal or a subject of Bhutan
3. A Tibetan refugee who settled permanently in India before 1 January 1962.
4. A person of Indian origin who has migrated from Pakistan, Myanmar, Sri Lanka, Kenya,
5. Uganda, Tanzania, Zambia, Malawi, Zaire, Ethiopia or Vietnam with the intention of
6. Permanently settling in India
IPS Exams age Limit and No of Attempts
Minimum Age – The candidate must have attained the age of 21 years
Based on caste category the age limits and number of attempts will vary
Note 1 – For Defense Services Personnel disabled in operations during hostilities, the limit is 40 years.
Note 2 – For Candidates belonging to ex-servicemen including Commissioned officers and ECOs/SSCOs who have rendered military services for at least five years as on 1 August, of the year and have been released
IPS Exams Education qualification
All candidates must have minimum one of the following educational qualifications:
1. A degree from a central, state or a deemed university
2. A degree received through correspondence or distance education
3. A degree from an open university
4. A qualification recognized by the government of India as being equivalent to one of the above
5. Under graduates who are pursuing their final year can also appear
Note – Under graduates must submit proof of their eligibility from a competent authority at their institute/university at the time of the main examination, failing which they will not be allowed to attend the exam.
IPS is one of the all India services like IAS, IFS and IPS
Which are recruited through CSE (Civil Service Exams) examination conducted by UPSC (Union Public service commission) of India
The exam is conducted in three Stages–
1. Stage 1 – Preliminary
2. Stage 2 – Mains
3. Stage 3 – Interview
All it requires is the proper guidance and training for the exam. So why not get it from Himalai, the best IPS coaching in Bangalore.