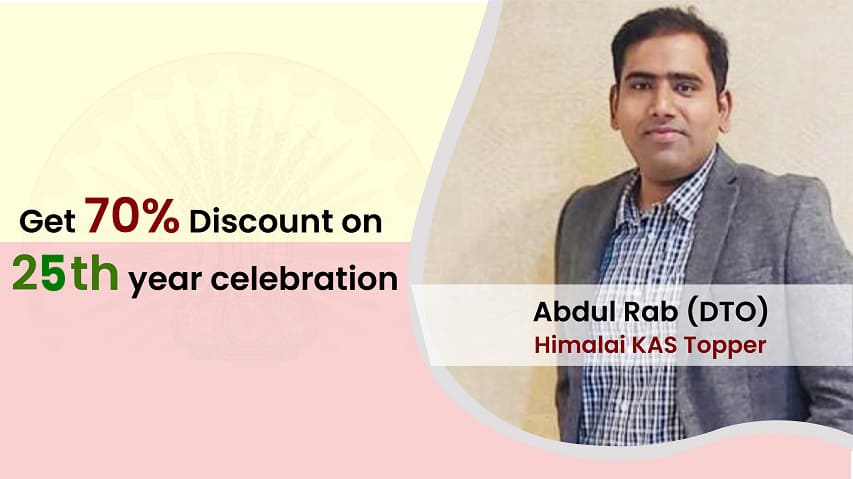 KAS Exam Eligibility – Must Know before Appearing in KAS Prelim
For candidates appearing in KAS Prelim, knowing about KAS Exam Eligibility is vital. Nationality, Educational Qualification, and Age are the three main points. Candidates pursuing the final semester of their graduation program can apply for KAS Prelims. Graduates of any discipline from a central, state, or deemed university (established by law in India or process an equivalent qualification) are the qualification criteria to apply for the KAS Prelim exam.
KAS Eligibility
KAS Age Limit
Himalai IAS Classes guide you at every step to know about KAS eligibility criteria. For candidates, the minimum age is 21 years. The age limits and the number of attempts will vary and based on caste category.
Maximum KAS Age Limit and Number of attempts
KAS Exam Educational Qualification
⦁ Undergraduate who pursuing final semester
⦁ Graduates of any discipline
⦁ Postgraduates of any discipline
Educational qualification for KPSC exam is a degree from a university established by law in India or possesses an equivalent qualification.
Preparing for KAS Prelim is vital and knowing about KAS eligibility will help them to apply easily. Himalai IAS Classes organizes classes and starts new batches to help candidates prepare. You have to join us according to your requirements.
As a Best KAS Coaching centre in Bangalore, We organize offline classes and also offer online courses so that you can continue your study and prepare yourself for the Prelims.