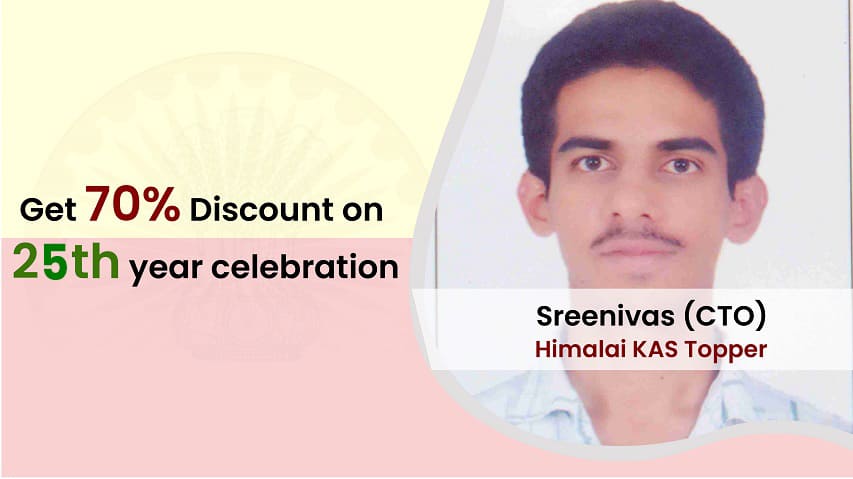 KAS Exam Pattern
KAS Exam pattern is based on objective-type questions. The commission conducts exams offline at centers in different cities. The candidate will get OMR sheets for answers in KAS Prelims. The KPSC schedules the KAS Prelims exam in a single day. The exam duration is two hours for each paper. The exam is based on negative marking. The commission will deduct 1/4th of the marks allotted to a specific question if the answer is wrong.
KAS Prelims Paper 1
KAS Prelims Paper 2
KAS Exam Syllabus Paper 1
⦁ Current Affairs – Karnataka current affairs, National and International Importance on current events, persons in news, India and Karnataka Budget Highlights, Karnataka economic survey, India economic survey, Schemes in Karnataka and India.
⦁ Humanities – History of India: Indian Modern history, Indian ancient History, Indian Medieval history. – Emphasis shall be on the broad general understanding of the subject in its social, economic, cultural and political aspects with a focus on Indian national movement with special emphasis on Karnataka History: Karnataka modern History, Karnataka medieval History, Karnataka Ancient history.
⦁ Geography – World Geography and Geography of India with a focus on Karnataka Geography.
⦁ Indian Polity and economy – The country's political system, rural development, planning and economic reforms in India‐ sustainable development, poverty alleviation, demographics, social sector initiatives etc., Karnataka economics , Indian economy
KAS Exam Syllabus Paper 2
⦁ Current Affairs – Karnataka Budget Highlights, Karnataka economic survey, India economic survey, Schemes in Karnataka and India. Karnataka Government programme
⦁ General Science and Technology – Environmental science & Ecology‐contemporary developments in science and technology and their implications including matters of everyday observations and experience, as may be expected of a well-educated person who has not made a   special study of any scientific discipline general issues on Health, environmentalecology, biodiversity and climate change that do not require subject specialization
⦁ General Mental Ability – Comprehension, Logical reasoning, and Analytical ability, Decision making, problem-solving, Basic numeracy (numbers and their relations, the order   of magnitude etc.,) and data interpretation (charts, graphs, tables, data sufficiency etc.
Course Details
   Classes are molded around KPSC syllabus
Flexible Learning -Synchronized  Online classes and classroom training or both available as preferred by students 

Classes are taken by Himalai alumni IAS, KAS. who are serving officers now and Subject Experts

Enjoy the Benefit of Life Time Validity

Access to 25 years of Rich resources.

All general studies will be taught on subject wise, topic wise and chapter wise

Individual based special classes will be additional to the students along with ongoing classes

Every students preparations are individually monitored by the mentors everyday

Simplified Summary Based study materials

–

Exam oriented Simple summary based study materials for all the subjects for quick recap of the concepts both in Hardcopies and Online.

Test Series and Quizzes  – Test are conducted regularly both on Online and Offline Daily, Weekly and Monthly on Current affairs, subject wise, topic wise and chapter wise.  

Current Affairs – Exclusive classes, materials, quizzes and periodicals for Current Affairs on Monthly, weekly and daily  

All are well specialized on Exams standard

State and National Affair

International Affairs

Contemporary issues specific to Socio economical India

Special focus on Editorials

Government of India Events and schemes

International Organization etc.

Economic Survey of India.