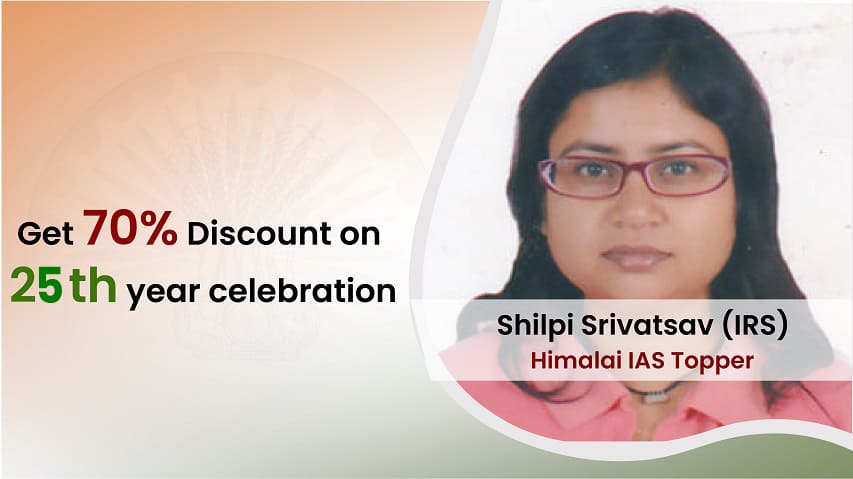 IAS Prelims Syllabus – Step-By-Step Guide to Help You Understand Exam Pattern Well
For candidates who are preparing for IAS Prelims, the most important thing is to know about the IAS Prelims Syllabus. It will be a helpful step to guide them and clear their doubts. If you are looking for the right syllabus and want to get complete assistance for your preparation to crack Prelims, you have come to the right place. Himalai IAS, The Best IAS Coaching in Bangalore and most trusted coaching institute that offers you detailed information about IAS Prelims Syllabus. If you are preparing for Civil Services or IAS, you need to know about the IAS Prelims Syllabus divided into diverse categories like IAS Prelims Paper – 1 – General Studies Syllabus IAS Prelims CSAT or Civil Services Aptitude Test Syllabus. 
IAS Prelims Paper – 1 – General Studies Syllabus IAS Prelims CSAT or Civil Services Aptitude Test Syllabus
General Studies Syllabus
 The candidate prepares for the subjects given here. These subjects are all at the level of the 6th to 12th Standard of the NCERT syllabus. These subjects include:
Current Events,
Indian History,
Indian National movement,
Indian and world geography,
Indian polity Panchayati Raj system and governance,
Economic and social development,
Environmental ecology,
Biodiversity, climate change
General Science, Art and culture
IAS Prelims CSAT (Civil Services Aptitude Test) Syllabus
Prelims CSAT tests the candidate's skills in the following subjects
English Comprehension,
Interpersonal Communication Skill
Logical Reasoning,
Analytical Ability,
Decision Making,
Problem Solving,
Basic Numeracy,
Mental ability.
Note – Do not forget to note that CSAT is qualifying in nature. You will not obtain marks for improvement in merit. For candidates, it is mandatory to score a minimum of 33% in this paper to qualify for the IAS Prelims Exam.
IAS Preliminary examination pattern
1st stage of IAS exams which is considered as screening level and qualifying in Nature, whose marks are not counted for final ranking but compulsory for qualifying to Mains.
Consisting of two objective type papers
General studies Paper – Consists of 100 MCQ's, Each carrying 2 marks
Totally 200 marks for General studies
CSAT(Civil service Aptitude Test)- Consists of 80 MCQ's Each carrying 2.5 Marks
Totally 200 marks for CSAT
Both the papers are conducted on same day with interval of 2 hours
Negative Marks – There will be penalty of 1/3rd marks for each wrong answers
Unanswered questions are not counted for Negative marking.
Course Details
Join Himalai IAS Classes for IAS Prelims
    classes are moulded around the UPSC syllabus

Flexible Learning -Synchronised  Online classes and classroom training or both available as preferred by students 

Classes are taken by Himalai alumins IAS, IPS, IRS, KAS.. who are serving officers now and Subject Experts

Enjoy the Benefit of Life Time Validity

Access to 24 years of Rich resources.

All general studies will be taught subject wise, topic wise and chapter wise

Individual-based special classes will be added to the students along with ongoing classes

Every student's preparations are individually monitored by the mentors every day

 

Simplified Summary Based study materials

–

Exam-oriented Simple summary-based study materials for all the subjects for a quick recap of the concepts both in Hardcopies and Online.

Test Series and Quizzes  – Tests are conducted regularly both Online and Offline Daily, Weekly, and Monthly on Current affairs, subject wise, topic wise, and chapter wise.  Written Assignments for mains will be initiated during prelims preparation. 

 

Current Affairs – Exclusive classes, materials, quizzes, and periodicals for Current Affairs on Monthly, weekly, and daily

All are well specialized on Exams standard

State and National Affair

  

International Affairs

Contemporary issues specific to Socio economical India

Special focus on Editorials

Government of India Events and schemes

International Organization etc.

Economic Survey of India.
As a Best IAS Coaching in Bangalore Our main motive is to clear your doubts and ensure you will learn from experts to crack Prelims and secure your position for Mains Exam.