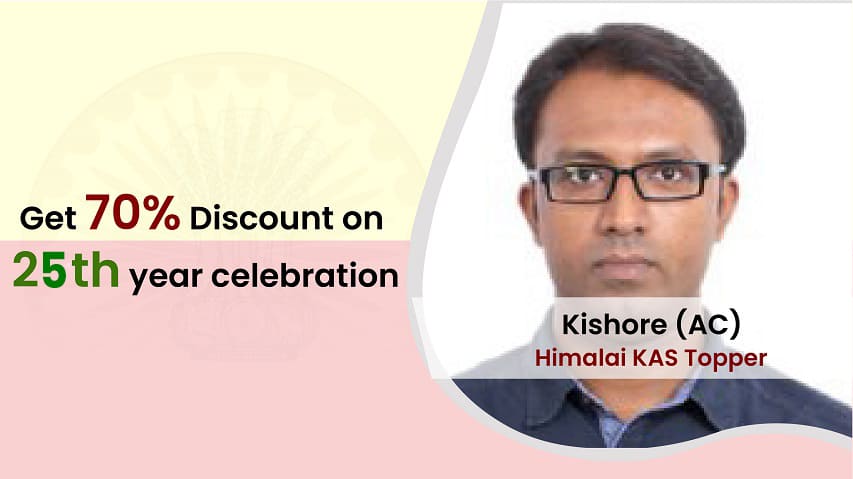 KAS Mains Syllabus for Better Preparation of KAS Mains Examination
KAS mains syllabus is designed for candidates to prepare for the mains examination. It is a descriptive type of exam. KPSC is the responsible authority to conduct mains offline over five consecutive days. Candidates can choose to answer questions in Kannada or English.
The Syllabus for the exam is in Kannada and English. The main exam consists of two qualifying papers of Kannada & English and seven compulsory papers of Essay, General Studies, and Two Optional Papers. KPSC's KAS mains syllabus (Kannada/English) is a qualifying paper. It is a compulsory examination to qualify for the final merit.
The syllabus also includes comprehension of given passages, précis writing, usage & vocabulary, short essay, and translation from English to the Indian Language.
KAS Mains Compulsory Paper
Paper 1 -Essay Writing – will have two sections each carrying 125 marks with four topics, an aspirant should choose one topic in each section and write an essay on it.
Essay topics – Section 1 – Topics of National or International Importance
Section 2 – Topics of State and Regional importance
General Studies Paper 1 Syllabus
⦁ Culture Heritage of India – Towards transforming Indian Society: Major Schools of thought
⦁ From Kadambas to Hoysalas – Vijayanagara Empire and thereafter
⦁ Modern Mysore – Freedom Movement in Karnataka and Unification
⦁ Post-Independent Karnataka – Social Change & Movements, Modernisation
⦁ India and International Economic relations
General Studies Paper-II mains Syllabus
⦁ Lithosphere
⦁ Physiography of continents and Demographic distribution
⦁ Industrial Planning and development
⦁ Urban land-use policy and urbanization
⦁ Fundamental rights
⦁ Distribution of legislative powers
⦁ Important amendments of the constitution
⦁ Welfare mechanism in India
⦁ Services under Union and state
⦁ Private and public administration
⦁ Management tools and techniques Administrative reforms
⦁ United Nations and specialized agencies, etc.
General Studies Paper III mains syllabus
⦁ Basics of Science & Technology
⦁ Energy resources
⦁ Disasters, pests, and pollution
⦁ Rural upliftment and Science & Technology
⦁ Natural and Agricultural Science
⦁ Horticulture and Sericulture
⦁ Initiatives in Biotechnology
⦁ Animal Husbandry
⦁ Agriculture development policies, programs and trade
⦁ Health and hygiene
⦁ Natural Resources
⦁ Ecosystem and biodiversity
⦁ Environmental pollution and solid waste management
⦁ Role of IT in the environment and human health, etc.
General Studies Paper IV Syllabus
⦁ Determinants and consequences of ethics in human action
⦁ Ethics in private and public relationships
⦁ Ethics in public administration
⦁ Ethical dilemmas in private and public institutions
⦁ Accountability and ethical governance
⦁ Ethical issues in international relations and funding
⦁ Information sharing and transparency in government
⦁ Integrity
⦁ Tolerance and compassion towards weaker sections
⦁ Aptitude and foundation values for civil service
⦁ Emotional intelligence, etc
KAS Mains examination pattern
⦁ It is a descriptive type of examination conducted over five consecutive days.
⦁ Choice of the optional subject plays a crucial role in KAS preparation.
⦁ KPSC conducts KAS mains completely offline and a candidate can choose to answer questions in Kannada or English medium.
⦁ Himalai KAS coaching center provides KAS coaching in Kannada medium to facilitate Kannada medium KAS aspirants. Himalai will not only provide KAS study material in Kannada but also KAS classes, KAS test,and KAS current affairs will be provided in Kannada.
Course Details
Full fledged online and offline classes for GS 1, 2, 3 Ethics, Essay

100 Written test series Each with Writing practice.

Real time preparatory exams

Classes and training by Cleared candidates and subject experts

Exclusive access and part of the team who has cleared exams recently

Synopsis of Question and answers

–  Soon after the completion of every Test a gist's of Explanation will be provided for better understand and clarity on concepts

Writing Practice –

  Writing practice will be provided as per the syllabus standards of KPSC KAS Mains for GS 1, GS 2 GS 3 Essay and Ethics integrity classes and Evaluations during Mains preparation classes for
1. Quick recap,
2. Easy understanding and
3. Subject and concept clarity
4. Time Management
5. Increasing the speed of writing
6.Answering skills
7.Comprehensive development
Performance and analysis – Individual performance will be analyzed by the evaluation of answers scripts written by the students and special classes are conducted based on the Performance and analysis

Internal Relations and Indian society – counselor

24/7 library and Support, in-house stay, With direct access to 24 years of Expertise and facilities.
Himalai IAS Classes is a recognized coaching institute that offers you a KAS mains syllabus and guides you at every step to prepare for the exam in a planned way. Join the coaching now and pave the way for success.